CARDS, CARDS AND CARDS :)
Rep cards are coming in as we speak!!!! I thought I would share a sample for everyone. Danielle will be getting her cards by Monday, so don't hesitate to ask for one....and make sure you "flip it" and check out the back....FREE WALLETS!!! Now is the time to book your YOU.NIQUE Senior Session.....why should your senior photos NOT BE ABOUT YOU???? Like I say, a yearbook photo is......well, a yearbook photo. But.....shouldn't your Senior Photos be about your Style and shouldn't you have FUN doing them????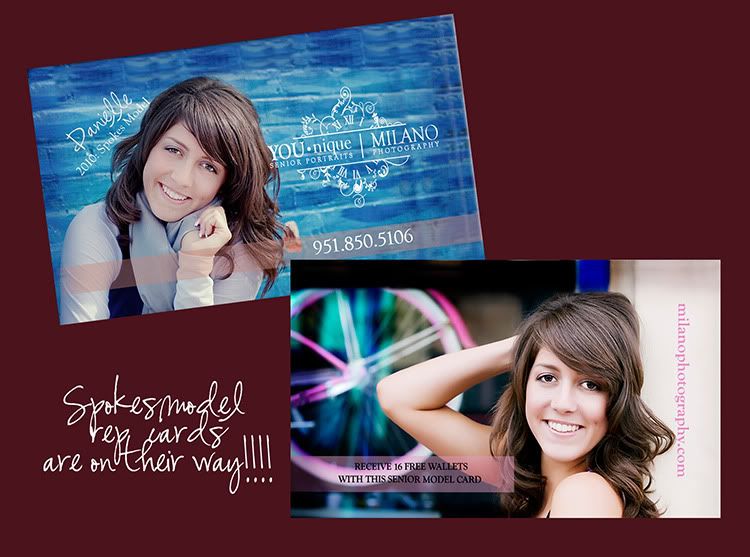 and one more!!! :) Tyler's cards are now on the way :)
so, what are you waiting for, give us a call!!!!
951.850.5106